instructions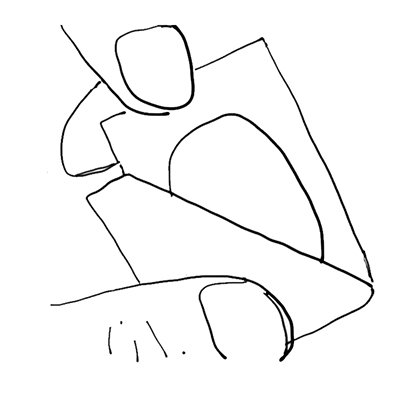 1. Peel off the thin layer of plastic.
Retirer la mince couche de plastique bleu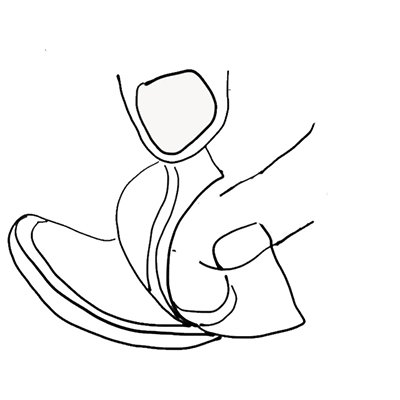 2. Stick the gel pad to the flat surface of the squinchi body.
Adhérer le coussin de gel adhésif exposé au corps Squinchi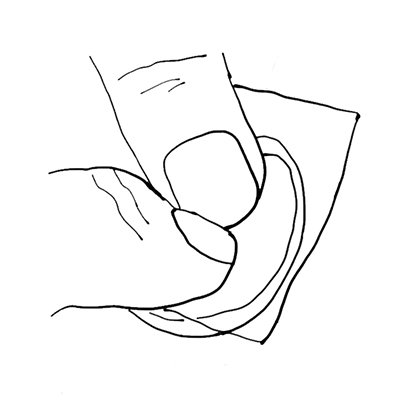 3. Press the gel pad onto the squinchi body surface taking care to press out all air bubbles for a more secure connection.
Appliquer de la pression pour enlever les bulles d'air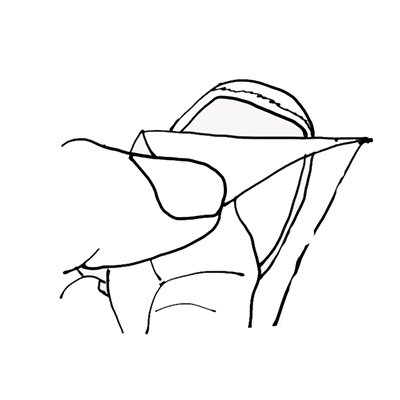 4. Once the gel pad is sufficiently adhered to the squinchi body, peel off the thick plastic layer.

Retirer le plastique "vigoureux"
gel pad care
1. Make sure your hand is clean on the surface you are adhering the gel pad to.
2. If your gel pad is not very sticky anymore, you can try to revive it by using a drop of water and letting it air dry for a few minutes or by taking a very small portion of a drop of hand soap, adding to the gel pad and run under water quickly and let it air dry for a few minutes. This may extend the life of your gel pad.
3. It is a gel pad, water-based so if you put it into the cover without care to stretch the cover around it properly, you may damage the gel pad. Please do not force the cover. Stretch the cover carefully over the gel pad.